One Love, One People!
Join other UIC students for a service trip to Jamaica from December 14-20 to work alongside the brothers from the Franciscan Friars of the St. John the Baptist Province. A $300 deposit is required per person for the trip (actual cost is $850) by Oct 1st. This trip is only open for ten students, so submitting your deposit is the only way to solidify your spot on the trip. The entire UIC team will fundraise the rest of the cost of the trip by Dec 1st via a variety of different fundraising methods.
GOALS:
Afford young adults with the opportunity to enact their faith in concrete and fun ways.
Provide an experience of faith sharing across international lines, especially with those who are materially poor.
Develop an awareness of the social and cultural diversity of the Catholic Church's missionary efforts.
Gain experience as co-missionaries with the Franciscan Friars and to learn about the Franciscan approach to Roman Catholic Missiology
EXPECTATIONS:
Attend all three mandatory pre-immersion meetings and the post-immersion meeting
Pay the $300 deposit
Participate in all fundraising initiatives
Be a team player by engaging with the trip team and Jamaican community with respect and kindness (you are representing UIC and the St. John Paul II Newman Center)
Questions? Contact Becca Siar.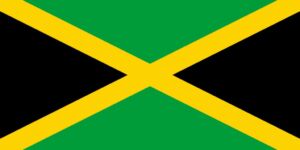 SUPPORT US!
To send these ten students, we must raise $8,500, which will cover their transportation, food, and service trip materials. This trip will be an opportunity to build Christian discipleship, as witnessed through the corporal and spiritual works of mercy, and will be a joint effort with the Franciscan Friars of St. John the Baptist Province in Jamaica. Click the button below to make a donation and partner with us for this service trip.
Text
jp2newman
to
84576
 to receive text alerts for upcoming events
To sign up for our mailing list, fill out the form below