SEEK2019 is about discovery. It's about finding a new perspective, asking real questions, seeing the bigger picture–and becoming who you were always meant to be.​
Join 15,000+ Catholic college students from all over the United States in Indianapolis on January 3-7 for SEEK2019! Normally $500 per student to attend, but for UIC students, ONLY $25!!!!!! Includes transportation, lodging, lunch every day, and registration fees.
Contact Becca if you are interested in attending or pick up a registration form at Newman (*We'll need your help fundraising the rest of the cost for the trip*)
DEADLINE TO REGISTER IS OCTOBER 30TH!!!!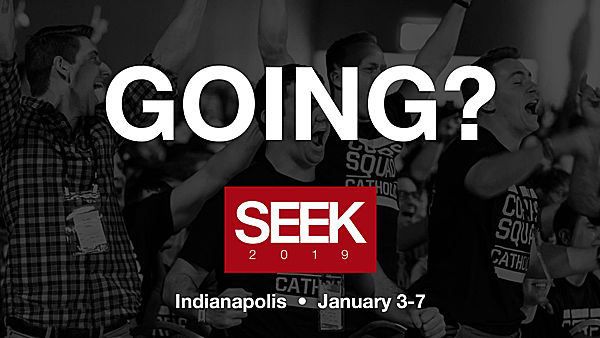 Text
jp2newman
to
84576
 to receive text alerts for upcoming events
To sign up for our mailing list, fill out the form below