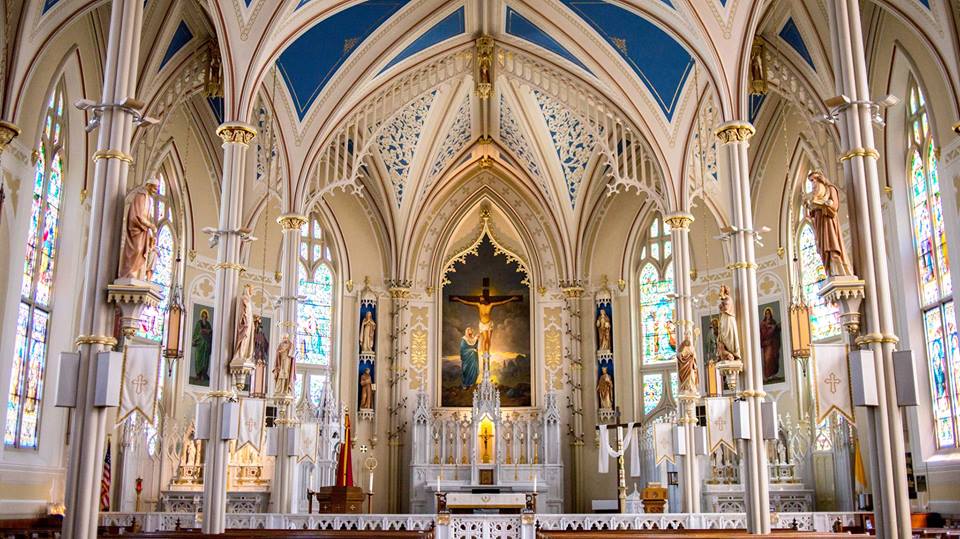 Catholicism 101
September 16 @ 7:00 pm

-

8:00 pm
When:  Wednesday, September 16th from 7PM-8PM
Come experience beauty and truth by diving deeper into our Catholic faith! Join us as we hear from Bishop Joseph Perry, Auxiliary Bishop from the Archdiocese of Chicago, who will speak about "Racism in America and the Catholic Response." There will be a Q&A opportunity after the talk!
Register HERE
Bishop Joseph Perry was appointed Auxiliary Bishop of the Archdiocese of Chicago on May 5, 1998 and currently serves as Episcopal Vicar for Vicariate VI. His episcopal consecration took place on June 29, 1998, the feast of Sts. Peter and Paul, at Chicago's Holy Name Cathedral. Bishop Perry, originally, a priest of the Archdiocese of Milwaukee, was ordained on May 24, 1975. After an eighteen month assignment as associate pastor of St. Nicholas Parish in Milwaukee, he was assigned to the Tribunal offices of the Archdiocese in December 1976 and was sent for graduate studies in canon law at The Catholic University of America in Washington D.C. His priestly ministry has been spent with ecclesiastical law and education, working primarily in the church courts as advocate, judge in the court of appeals (servicing the suffragan Dioceses of Superior, LaCrosse, Green Bay, and Madison), and finally as conciliation and arbitration clerk. In 1983, he was appointed judicial vicar for the Archdiocese of Milwaukee, a position he held for two six-year terms. Additionally, Bishop Perry served as the chaplain of the St. Thomas More Lawyers Society of Wisconsin, an association of lawyers and judges. He was an adjunct professor of canon law studies at both Marquette University Law School and Sacred Heart Seminary and currently serves as an adjunct professor of canon law at St. Mary of the Lake Seminary in Mundelein. In January of 2010, Cardinal George appointed Bishop Perry Postulator for the Diocesan Phase of the Cause of Sainthood for Father Augustus Tolton, first priest of African descent in the United States, who labored in the Diocese of Alton (now Springfield, Illinois) and the Archdiocese of Chicago till his untimely death in 1897 at the age of 43.
————————————————————————–
For further information, contact Becca.