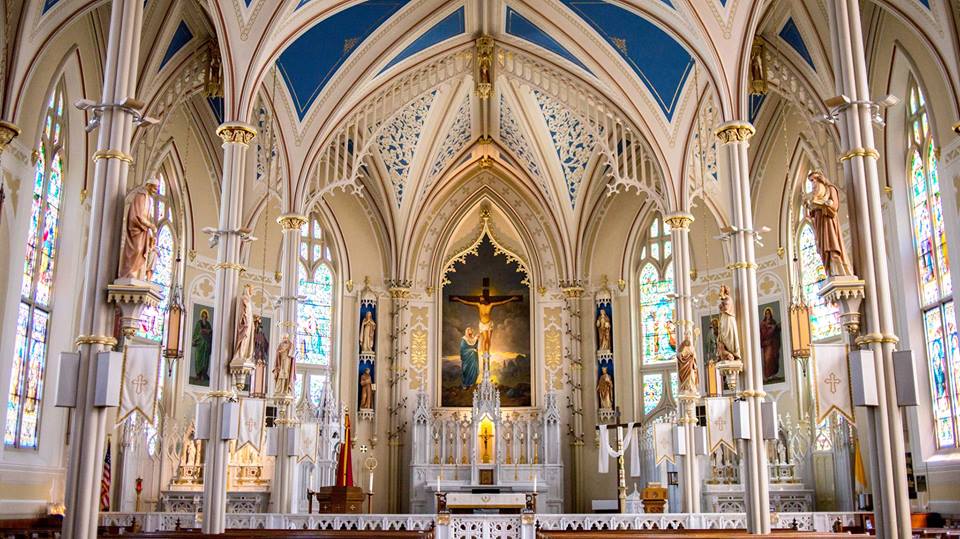 Catholicism 101
December 4 @ 6:00 pm

-

7:30 pm
When:  *see dates below* from 6PM-7:30PM
Come experience beauty and truth by diving deeper into our Catholic faith! This monthly series will explore a variety of different topics involving Catholicism. Join us this month as we hear from Fr. Michael Metz about "The Holy Spirit and the Easy Life." Free dinner is provided (first come, first serve).
Fr. Michael Metz is a 2012 graduate of Christian Brothers University in Memphis, where he majored in Business Management while enrolled in the Reserve Officers' Training Corps (ROTC). In 2014, he earned a master's degree in Philosophy and Religion at Mundelein Seminary, and he just finished Baccalaureate in Sacred Theology and Licentiate in Sacred Theology, both from Mundelein. Fr. Mike was ordained to the priesthood in June of 2018, and he is currently the Parochial Vicar of St. Mary's Catholic Church in Rome, GA. Fr. Mike is one of the creators of the podcast, Three Dogs North, along with Fr. Connor and Fr. Rob.
Have class or work during that time? Listen to the talks on our podcast: jp2newman.org/podcast
Also, be sure to save the remaining Catholicism 101 dates in your calendar:
Jan 15th – "Why Good Scientists Make Excellent Catholics: Musings from an Astronomer-Priest"
Feb 12th – "3 Reasons Catholics Should Be Feminists"
Mar 11th – "Catholic Social Teaching Through A Global Lens"
Apr 8th – "Secularism vs. Sacramental Worldview"
————————————————————————–
For further information, contact Becca.