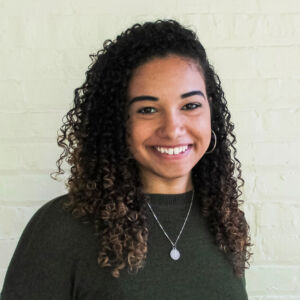 Written by Annie Streeter, UIC Senior
During my freshman year orientation, I had the chance to visit the Newman Center at UIC. After being home schooled since kindergarten, it was comforting to know that there was a familiar place where I could go to meet other Catholic students. The Newman Center became the place where I went in between classes to go to Mass, attend events, study, relax, and eat meals.
Over the years, the students and staff have changed, but the welcoming environment and overall mission have stayed the same. I feel extremely blessed to be at a secular school that has a chapel available and offers daily Mass and Adoration. This has been an invaluable resource during my college years, which is when many young people tend to fall away from their faith. Being around other Catholic students has kept me rooted in my faith and helped me to take ownership of it. It was up to ME to schedule time for Mass, adoration, and confession and to establish a habit of prayer, and I'm not sure I would have been successful if it hadn't been for the Newman Center. 
The number of new faces, either behind a mask or a screen, continues to grow at Newman and is heartening to see, especially considering the emptiness on campus due to the pandemic. My hope is that the same atmosphere of hospitality, which has existed for the last 40 years and that I personally experienced during my time at UIC, can continue for many more decades to come.